Sourcing
WHEN IT COMES TO FEEDING YOU AND YOUR FAMILY QUALITY MATTERS.
There's no way to substitute for standards. That's why we pay special attention to every step of the sourcing process. From food to bedding, animals are cared for. We make sure in every farm we use cattle roam; pigs move dirt with their snouts, and chickens peck.
After all, quality is influenced by how the animal lived: Was it healthy and content? Was it ever given antibiotics or hormones? Was it humanely raised on a farm with sustainable practices?
These are the questions we ask, and you should too.
BREAKFAST CHAMPION TICKS ALL THE BOXES AND KEEPS GETTING BETTER.
Humanely raised

No antibiotics or added hormones ever

High quality
Our Processing Facilities

SAFETY FIRST NOW AND ALWAYS

At Breakfast Champion we know we have the best quality meat for the most reasonable prices. We know that the quality of the food we produce is nothing but top notch. We want to share with you some of our practises that ensure his high quality every step of the way, from farm, to table.

Its goes without saying food safety should be at the top of everyone's list, everything we produce and sell meets strict QS license requirements and is produced in a legal and safe workshop, our advice, check the label for an "SC" code to verify food production standards have been met before you eat anything.

At Breakfast Champion we believe every product that leaves our workshop should be safe, authentic, high quality and great tasting.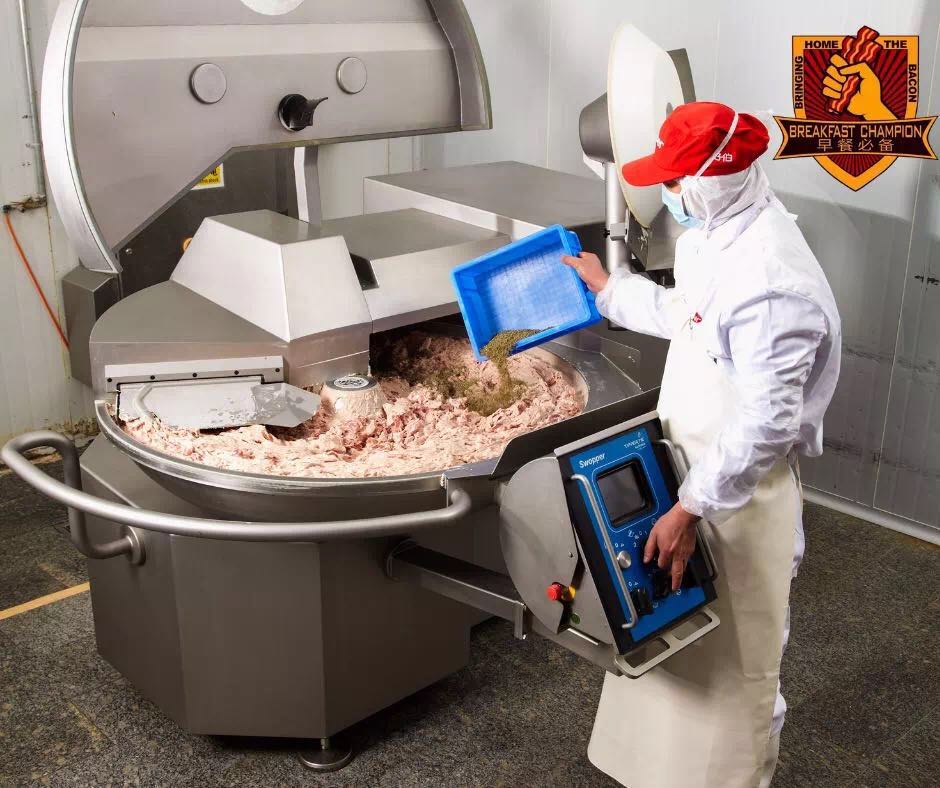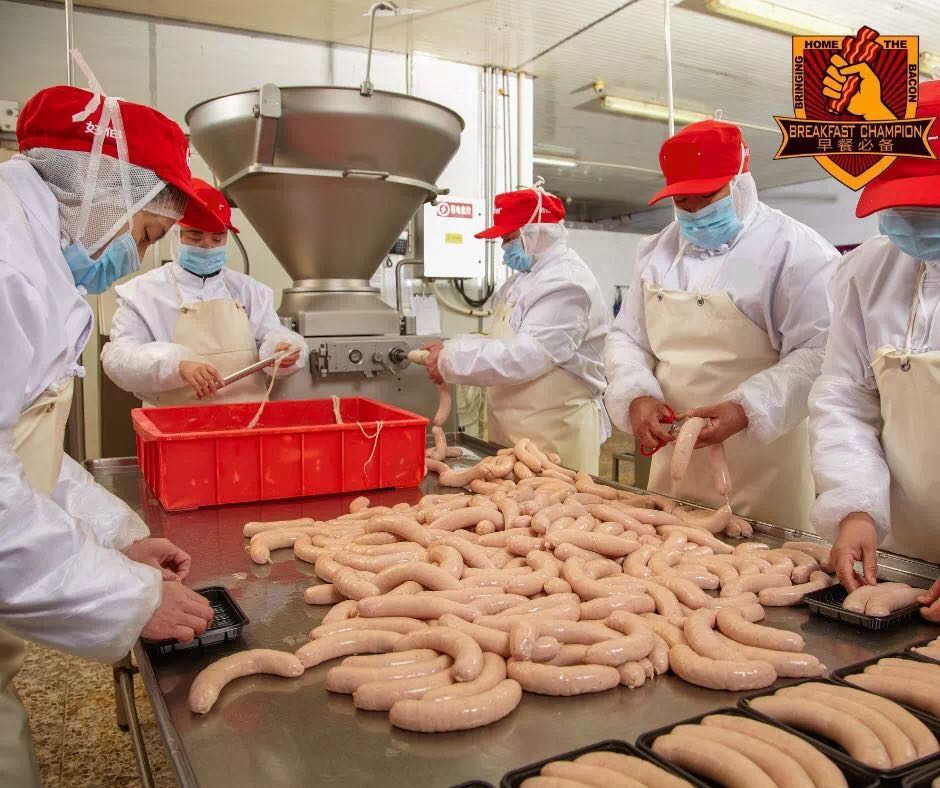 BREAKFAST CHAMPION IS THE ONLY SUPPLIER IN CHINA OF 100% BRITISH PORK BACK AND STREAKY BACON.
Bedding in open barns.

Outdoor access.

Nutritious diet (forage + all-vegetarian feed).

We import our pork directly from the UK. Why do we do this? Because we believe British Pork, is the best pork around, simple.

We work with a trusted and respected Pork producer in the UK, and we want share with you're the journey of a humble rasher of bacon, from the farm, to your tummy.

Our pork comes from farms typically within 2 hours of the UK processing site, the farms that supply them have been, in most cases, in partnership for generations. So, they have a strong and trusted relationship with their farmers.

The living conditions of all the farms our partners work with are inspected and governed heavily by UK legislation. On top of this farmers choose to use the Red tractor assurance standards to be able to prove they are meeting high standards of animal food safety, animal welfare, hygiene and environmental protection through every part of the food chain.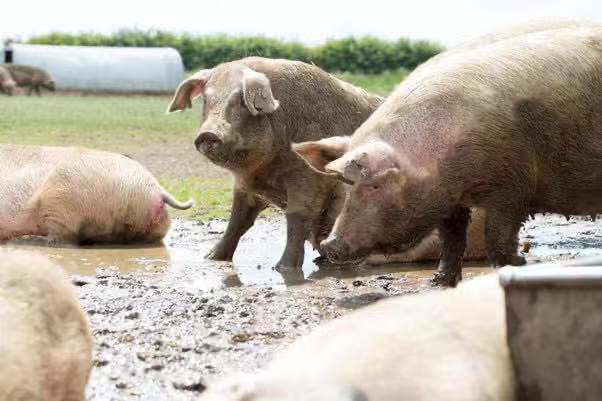 BECAUSE WE BELIEVE IT'S THE BEST
100% grass-fed & grain finished.

Free to roam.

Loaded with vitamin B12, B3, B6, vitamins and minerals.
We work with and import directly from farms in Australia, this makes it easier for us to maintain sourcing standards.
Australian Grain Fed Beef is characterised by its constant top quality, which makes it a perfect match with the standards that we demand. Because only the best meat is good enough for our customers.
Our cattle have been finished on grain for a minimum of 100 days.
The diets of the cattle have been developed by animal nutritionists and compose of cereal grains (wheat, barley, sorghum), fibre (hay and silage), protein (cottonseed, canola meal and molasses), vitamins and minerals.