Very coarse, Spanish-style fresh sausage, flavoured with paprika.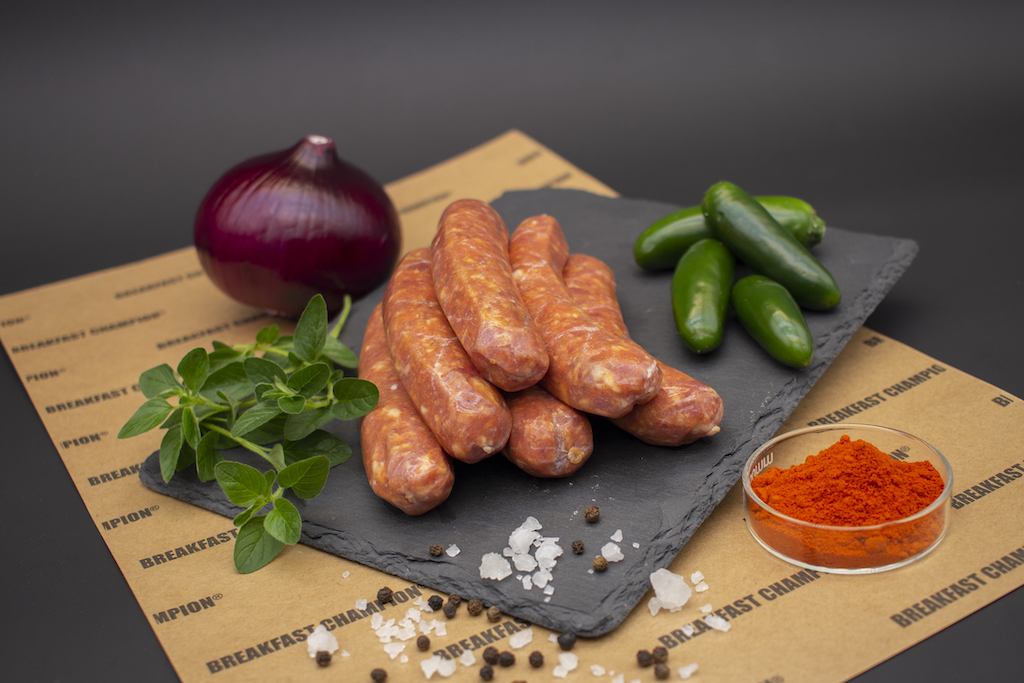 In Europe, chorizo is a fermented, cured, smoked meat, which may be sliced and eaten without cooking, or added as an ingredient to add flavor to other dishes. Elsewhere, some sausages sold as chorizo may not be fermented and cured, and require cooking before eating. Spanish chorizo and Portuguese chouriço are distinctly different products, despite both getting their smokiness and deep red color from dried, smoked, red peppers.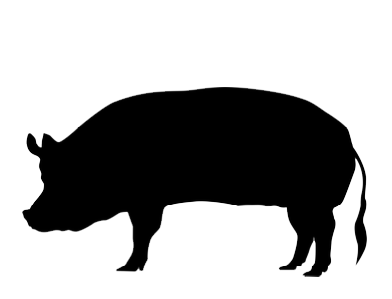 Breakfast Champion sources high quality, safe, and sustainable ingredients, so we can create great tasting, authentic products for you to enjoy with added peace of mind.

Frozen -18℃ for duration of the product shelf life or chilled at 0~5℃ for 3 days.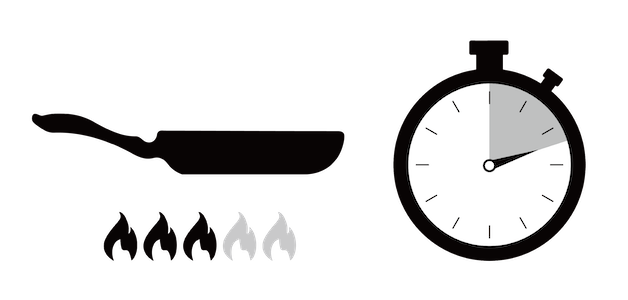 Pan-Fried
Medium Heat
12 Mins
Using a thick bottom frying pan with 2 table spoons of oil, heat the sausages on a medium heat flame for 12 mins, turning each sausage every 3 mins until cooked, then enjoy.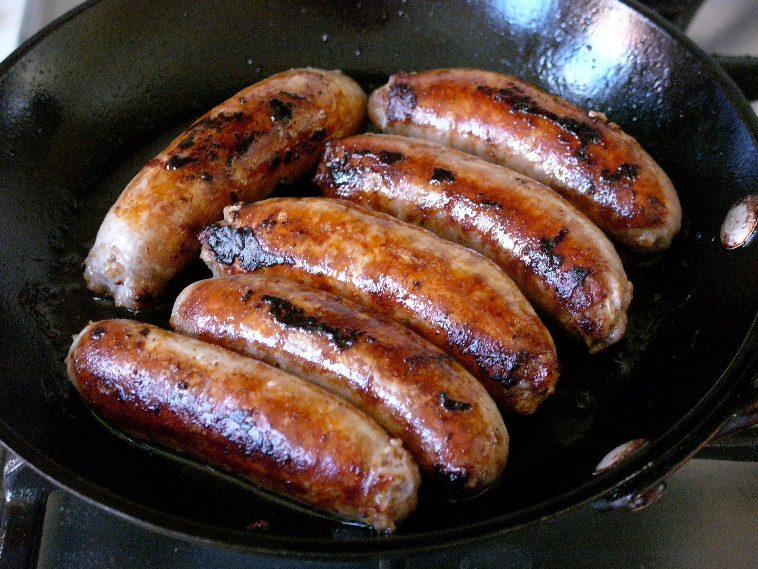 Think paella, pasta, pizza, sausage baps, with fried eggs, or on the BBQ.